I'm usually happy with my IKEA purchases, but this one particular LED bulb was a big disappointment. It was installed in a desk lamp (also from IKEA) that wasn't used much; I seriously doubt it worked even 500 hours overall, when it started failing. I did not have the receipt to attempt exchange or refund, so the only thing left to do was crack it open and learn what's inside.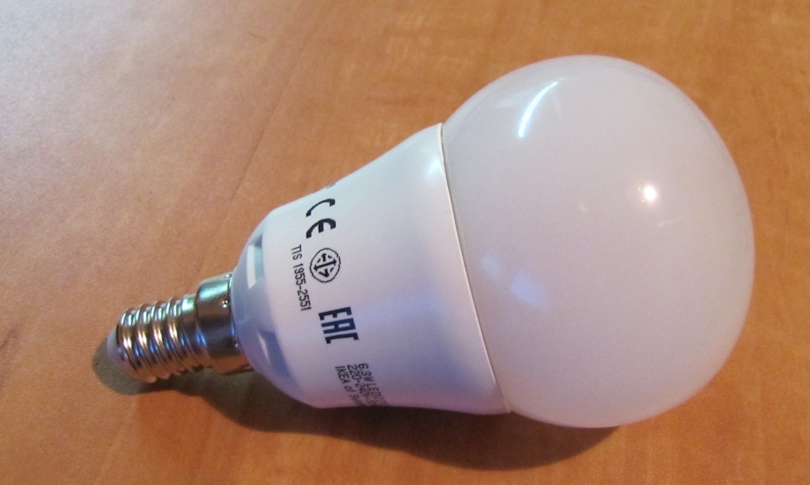 Under The Hood
The semi-transparent plastic cover, used to disperse the light and make it more even, is glued to the white "cup" and will not separate easily. First, I used a small knife – careful, there – to remove the plastic around its base (it was surprisingly brittle):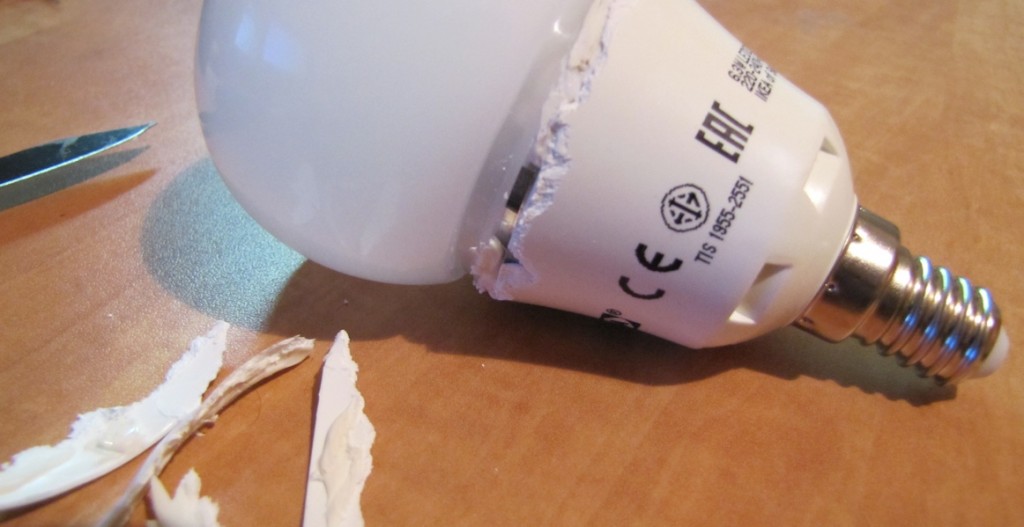 I peeled off the exposed glue and was finally able to take off the cover. It's really nice; perhaps I'll do a nice LED Arduino project with it some day. Underneath,  I could now see the LEDs themselves: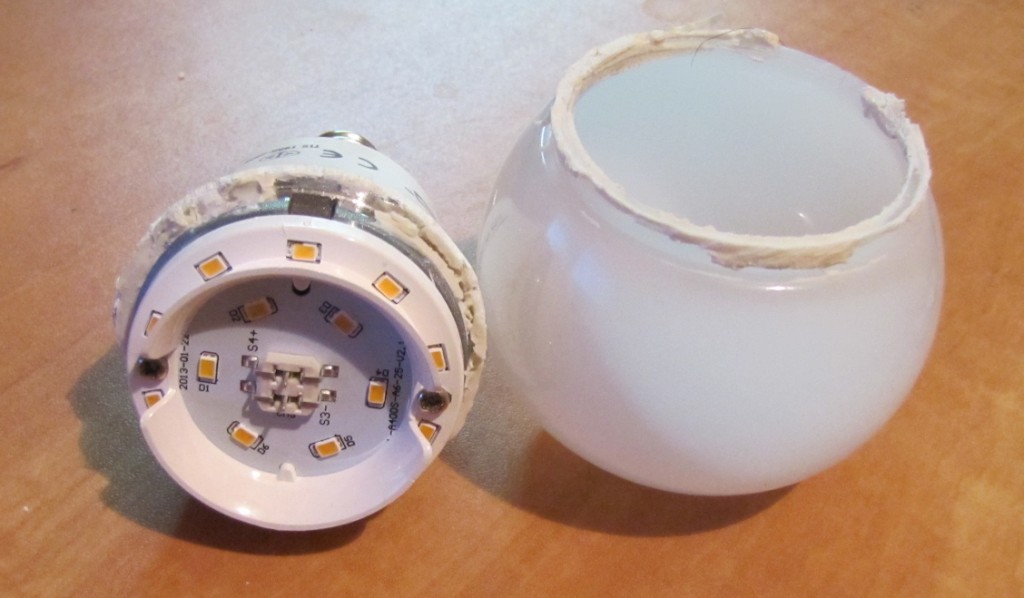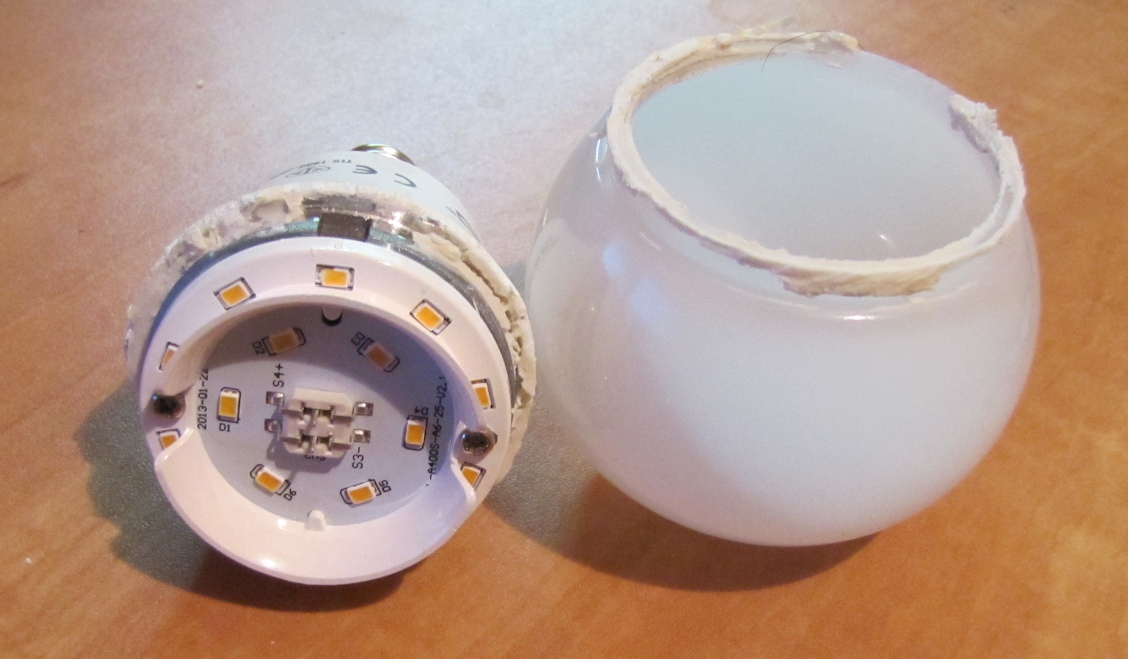 Looking carefully at the traces (embossed) on this white surface, it's obvious that all 16 LEDs are connected in series. Assuming a voltage drop of about 3 Volts per LED, this means that the entire array needs 48V to work.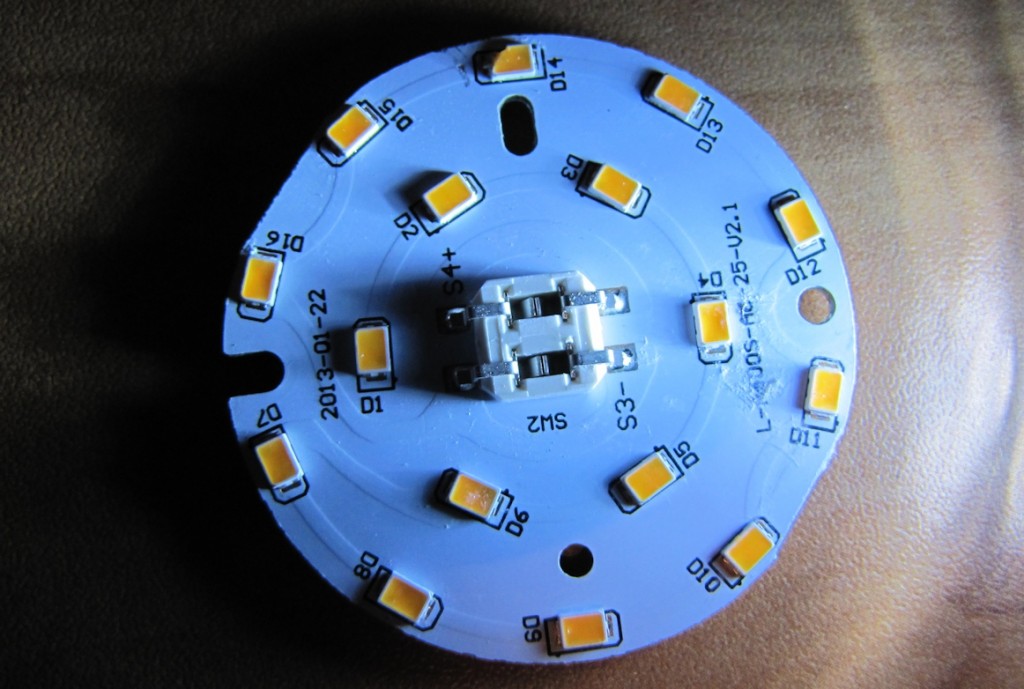 Two screws held a white ring with a raised inner edge; that too is used to scatter the light more evenly in all directions, like it does in an incandescent bulb. These screws also fixed the LED array with its metal base against the white "cup" of the bulb, which under the plastic cover is actually quite a thick metal structure: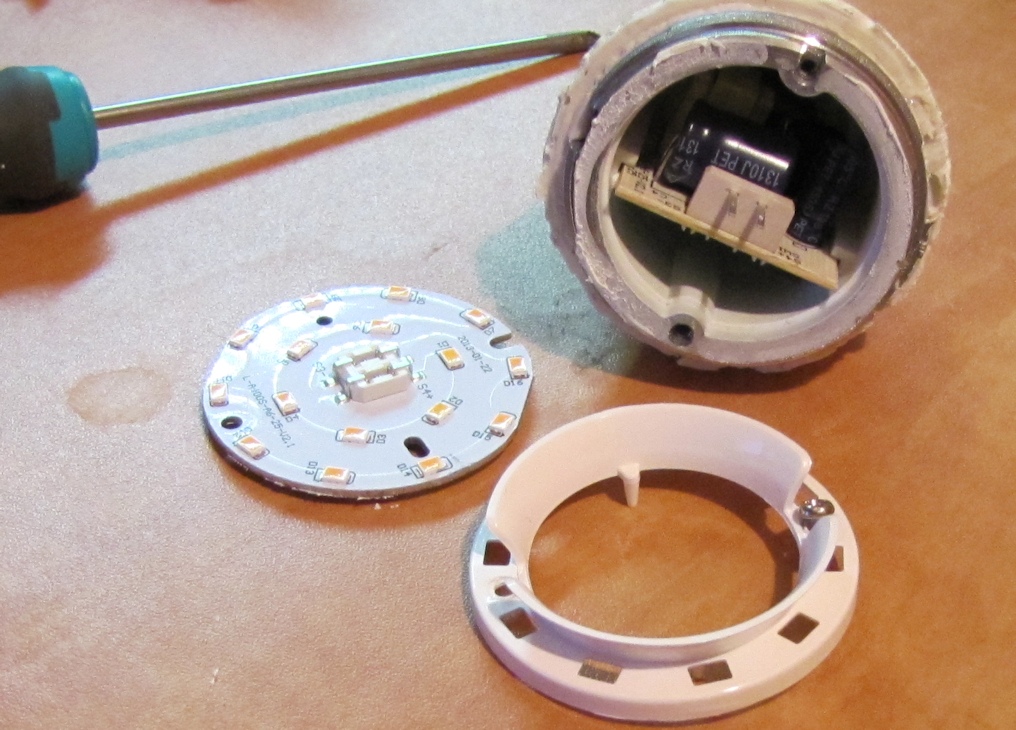 This structure serves as a heat sink for all the excess heat generated by the LEDs, as further evident by the abundant thermal grease. LEDs may be more efficient than incandescent, but it's still far from perfect. Without a chunky heat sink like that, the array would literally burn.
Inside the heat sink is the power supply: a small circuit that connects, on one side, through the lamp to the mains AC, and on the other via two metal prongs directly to the LED array.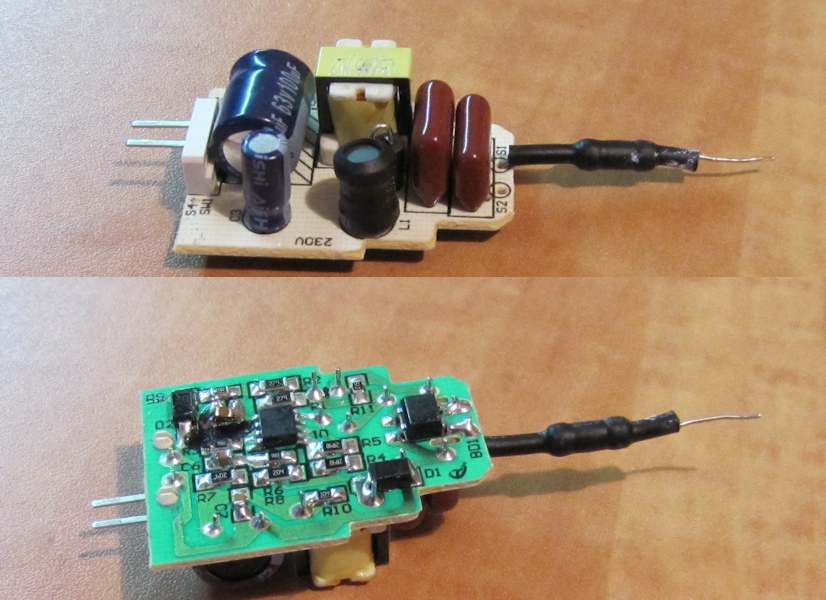 The bulge in the black wire is, I guess, a safety fuse. The second, red wire remained inside the bulb when I tore this part out.
Everything seems in order with the power supply (the black spot on the back side is not a burn), so I have no idea what caused the problem. The bulb would work for several minutes, then dim to almost a candle for a few seconds, light up again for a few seconds and so on. The heat must have disrupted a certain component there, but that will have to remain a mystery – unless one of you readers can tell us more in the comments…